The 2022 Subaru Love Promise Community Commitment Award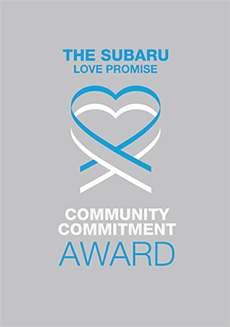 We've been nationally recognized for our dedication to our community and the Subaru Love Promise.
We're honored to receive the 2022 Subaru Love Promise Community Commitment Award. This award nationally recognizes Subaru retailers who are making the world a better place while demonstrating an outstanding commitment to supporting passions and causes in local communities. These efforts are focused in important areas such as the environment, community, health, education, and pets.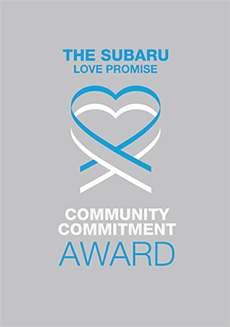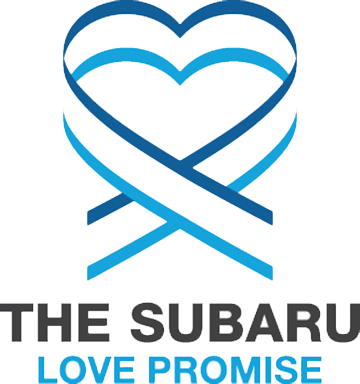 What is the Subaru Love Promise?
Subaru and our retailers believe in making the world a better place and the Subaru Love Promise is our vision of respecting all people. This is our commitment to show love and respect to our customers and to work to make a positive impact in the world.
How is Cleo Bay Subaru dedicated locally to the Love Promise?
Our Love Promise can be seen in various partnerships with local charities and non-profits. We're grateful for the opportunity, not only to be a part of our community, but to serve it as well.
Love Promise Stories from Cleo Bay Subaru
Subaru and Cleo Bay Subaru believe in making a positive impact on the communities in which we live and work. We uphold that belief through our Love Promise Community Commitment. Every month, we select inspiring stories from customers and partners from around our area who strive to support our collective commitment and feature them here
Cleo Bay Subaru Supports Fort Hood Area Habitat - Amber P
Chances are when you think about Habitat for Humanity, you think Jimmy Carter! FHAHFH brings people together to build homes, communities, and hope through housing solutions of homeownership, community development, and home repair. Our affiliate has built 118 homes since 1994; 26 of those homes were built for our Veterans in Temple, TX. We have assisted over 300 families through our Critical Repair Program, and have revitalized 4 neighborhoods through our Hammering with Purpose Program. We build homes because they are essential building blocks for families and communities. We repair homes because our goal is to provide sustainable living conditions where people can continue aging in place. Our affiliate is not federally funded, nor do we receive funds from Habitat for Humanity International. Our Homeownership Program is funded through our ReStore sales, community partnerships, fundraisers, and individual donations. The funds raised from Subaru's Share the Love Event will be allocated toward one of our nineteen upcoming home builds. Due to COVID-19 barriers, labor/material shortages, and fluctuating construction costs over the last year and a half, our build cycle has been critically impacted. We rely heavily on partnerships now more than ever to help us continue moving mission forward. Cleo Bay Subaru has gone above and beyond for our affiliate; they have supported us outside of the Share the Love campaign and have stepped in last minute when we've needed items for other events. Maintaining strong partnerships is how this community will continue to flourish and our affiliate is extremely grateful for their willingness to partner.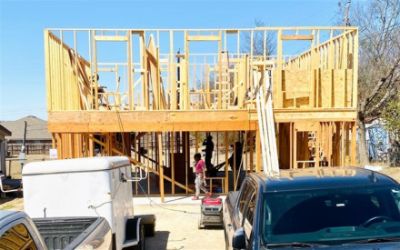 ---
Cleo Bay Subaru Supports Local Homeless Shelter - Suzanne A
Cleo Bay Subaru has been a true friend to Friends In Crisis, a 78-bed night shelter program for the homeless operated by Families In Crisis, Inc. in Killeen, Texas. Cleo Bay has graciously provided us with 80 emergency blankets and 200 pairs of socks for the residents at our shelter. These seemingly simple items can make a world of difference for someone who is out on the street and in the elements during the day while we are cleaning the facility and preparing it for the clients to utilize in the evening. We have also distributed some of the blankets to homeless persons who prefer not to seek shelter. Thank you, Cleo Bay Subaru, for being such an outstanding partner and for caring about some of the most vulnerable members of our community!
---
Begonia's story - Shiloh W
Begonia had a rough start to life. Her scars tell a tale, and at just 4 months old, she was found by a Good Samaritan with injuries consistent with trauma and abuse. The Good Samaritan couldn't afford the care she needed, so she was turned over to the Harker Heights Pet Adoption Center. Her injured leg would have required extensive surgery and a long and hard recovery, so the decision was made to instead amputate her leg. Despite a couple of set backs, Begonia recovered and proved herself to be a very good tripod! Begonia attended the Subaru Make A Dogs Day event at Cleo Bay Subaru on October 22, 2021, and was quite the star! There were many questions about her scars and missing leg, but her sweet personality really made people quickly forget that she had anything different about her. She really showed herself to be the ultimate underdog! We are so thankful for Subaru and Cleo Bay Subaru for choosing the Harker Heights Pet Adoption Center to partner with, and thanks to the donation of $3,100 from Subaru, we are able to provide life saving care to shelter pets beyond sterilization and vaccinations. Begonia has since been adopted and we hope she has an amazing life with her forever family!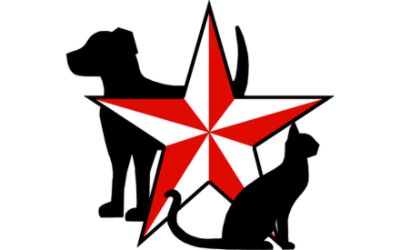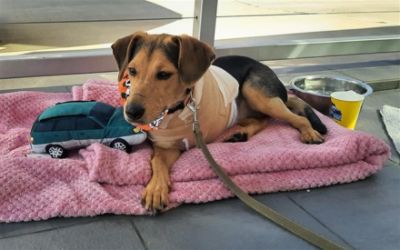 ---
Shelby's story - Shiloh W
Shelby was an older dog who was found in an area where dogs are commonly dumped. She was confused and scared, an had some medical issues that had been left untreated by her former owners. Once she arrived to the shelter, it was discovered that Shelby had heartworms, as well as a tumor that had ruptured on a toe, and a mass on her eyelid. Shelby had a rescue interested in taking her into their organization until she tested positive for heartworms. The shelter decided to go ahead and start heartworm treatment in the hopes it would help her find a home. She had her toe amputated and her eyelid mass removed, and through her whole medical treatment, Shelby was a trooper, always happy to get attention from staff. Shelby attended the #MakeADogsDay at Cleo Bay Subaru in Killen on October 22, 2021 and was able to meet a family who showed interest in her. That family came back to the shelter that evening to adopt Shelby! The best part is that her new dad works at Subaru. We are so thankful for Shelby's happy every after, and that Subaru played a big part in making it happen!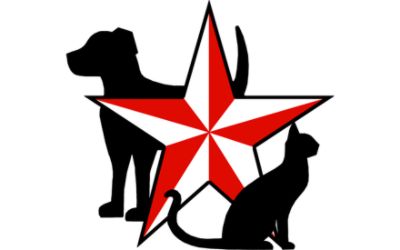 ---
Texas Humane Heroes wins again!! - Teryl M
Thanks again to Subaru of America and Cleo Bay Subaru on another successful year of finding new homes for deserving pets!! We couldn't be happier to be teamed up with Cleo Bay to help our no kill shelter find great families for the great pets pictured below! We look forward to continuing to save our wonderful animals with the help of Cleo Bay Subaru!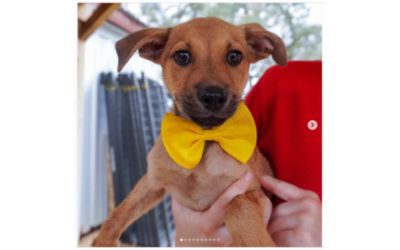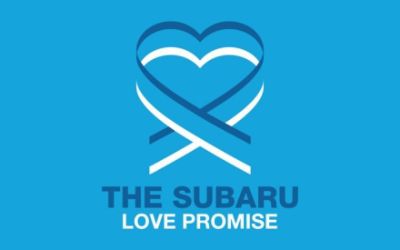 ---
Cleo Bay helps Families in Crisis - Juan W
Earlier this year our local Families in Crisis Branch received a generous donation from both Subaru of America and Cleo Bay Subaru. The donation of 80 blankets will help our charity give some added comfort to our members of the community in need this winter and holiday season! We greatly appreciate the thought and the time from our friends at Subaru and Cleo Bay Subaru and look forward to working with them in the future!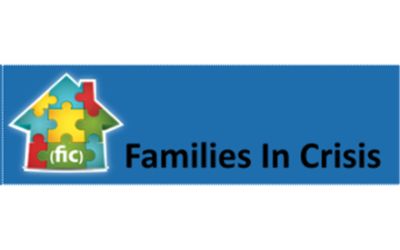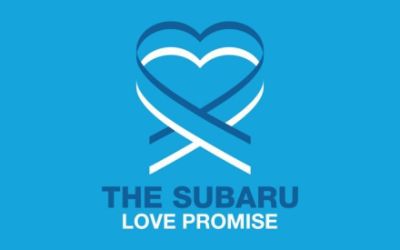 ---
Hometown Charity: Texas Humane Heroes - Teryl M
Texas Humane Heroes is proud to partner with Cleo Bay Subaru again this year! Cleo Bay has been a dedicated and upstanding partner to animals in need across Texas. Texas Humane Heroes rescues over 4,000 dogs and cats each year from shelters forced to euthanize for space. Because of the generous investment from our friends at Cleo Bay Subaru, we can save more animals than ever before. Texas Humane Heroes' operations are 100% dependent on private donations, grants, and generous gifts from partners like Cleo Bay. 2020 has brought many unforeseen circumstances for us all, especially for non-profits like Texas Humane Heroes. Cleo Bay Subaru has provided vital exposure for our animals to find their forever homes and reliable funding to ensure Texas Humane Heroes is able to continue the important work of rescuing, healing, and adopting out animals in need from all across Texas. We are so grateful for our long-standing partnership with Cleo Bay Subaru and Subaru of America.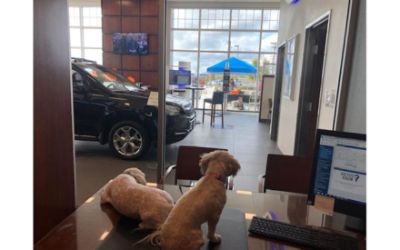 ---
Cleo Bay Subaru Provides Hope - Alyssa W
On August 2, 2019, Cleo Bay Subaru joined The Leukemia & Lymphoma Society to deliver warmth and hope to patients at the Baylor Scott & White Cancer Clinic in Killeen. From the second Joshua, Thomas and Bailey walked into the infusion room, they brought smiles and joy to so many. Each of them took the time to talk to patients and deliver blankets individually. They took special care in making sure each and every patient and caregiver received a message of hope written by the wonderful customers and staff at Cleo Bay. One patient was so shocked by this random act of kindness, he started to tear up; but these guys instantly brought a smile back to his face by reminding him that there is hope in this dark time. Thank you Cleo Bay Subaru for helping LLS serve cancer patients and provide light, hope and warmth!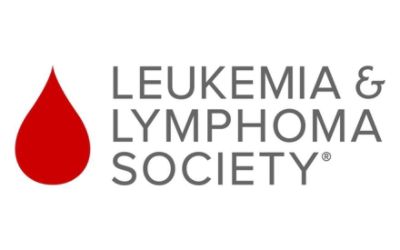 ---
Texas Humane Heroes - Marissia F
Cleo Bay Subaru has gone above and beyond for the homeless pets at Texas Humane Heroes. Here at Texas Humane Heroes, we prepare animals for adoption by making sure they are spayed or neutered, up to date on their shots, and microchipped. Many of our animals are pulled from shelters that euthanize for space, so by pulling them, we are able to offer them a second chance at life. Since we strictly operate based on donations only, our budget is often what prohibits us from pulling more animals. Because of this generous donation from Subaru, we are not only able to pull more animals but also make sure that while all our animals are in our care, they have the best possible living conditions and resources. Our contact at Cleo Bay, as well as the rest of the staff, were always incredibly kind and excited for us. We have had such a great experience working with them and look forward to more collaborations in the future. Thank you Cleo Bay Subaru and Subaru of America!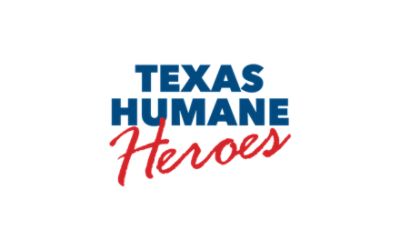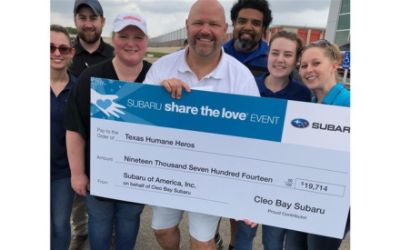 ---
Subaru Loves Learning - Tanya D
I want to thank you for the donation of books! Our students are blessed to have such a strong partnership with you. The gift of a book takes students far beyond where we can go on a school bus. It opens young minds to new learning and creates a safe way to explore new worlds. Thank you for your kindness! Our students and staff appreciate the Subaru Loves Learning program! Kind Regards, Tanya DockeryPrincipalTimber Ridge Elementary School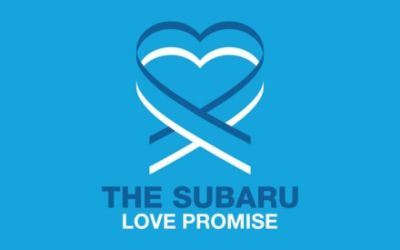 ---