New Subaru BRZ: A Balanced Sports Car for Automotive Enthusiasts in Killeen, TX
There are few cars on the market today that stick to a purist's vision for engaged, exciting, dynamic driving. The new Subaru BRZ is one of them.
Above all else, the Subaru BRZ aims to provide a memorable experience behind the wheel. Sharp handling, direct steering, and responsive power make for a potent performance cocktail. It's the perfect new sports car for Killeen drivers heading out for a pleasure drive through your favorite backcountry road.
Designed for Pure Driving Enjoyment
You don't have to have the most power or the loudest design to have a car that delivers a memorable experience behind the wheel. Instead, you need a car that's designed to help the driver feel connected to the road. That's exactly what Subaru has done with the new BRZ. This model draws on classic sports car design elements in an effort to serve the tastes of enthusiast drivers.
Front Engine, Rear-Wheel Drive: This classic layout is the foundation of many great sports cars without history. It offers just the right kind of driving dynamics that puts smiles on drivers' faces.
BOXER Engine Design: Subaru has been fine-tuning its BOXER engines for decades, and the BRZ benefits from it. The BRZ itself gets a 2.0-liter BOXER engine with 205 horsepower and 156 pound-feet of torque. That's more than enough to provide exciting performance in this lightweight vehicle.
Manual Transmission: Enthusiasts across the globe prefer manual transmissions for their precise control and irreplaceable feel. Subaru took note of this and opted to make a six-speed manual transmission standard in the BRZ. There is a six-speed automatic transmission with paddle shifters available, however.
Light Weight: The BRZ is a light car, weighing in at just 2,789 pounds. By keeping its weight south of 3,000, Subaru has helped ensure that the BRZ delivers on its promise for nimble handling and responsive acceleration.
Performance Package: The new BRZ comes off the production line ready to help you have an rewarding driving experience. However, you can enhance your experience further with the available Performance Package. This package adds options like Brembo Brakes, an upgraded performance suspension setup, and upgraded 17-inch wheels.
Interior Design
It's evident inside the BRZ's cabin that the model is designed for driving. Bolstered sport seats keep you firmly planted while you go through tight corners. A standard leather-wrapped steering wheel links up to a quick-ratio steering rack for excellent feel. All models also come with premium soft-touch materials throughout.
One major advantage that the BRZ has its seating capacity. While many sports car models on the market are limited to just two passengers, the BRZ can carry four. Back seat space is limited, but you'll be able to carry a couple of extra passengers if the need arises.
The BRZ also comes loaded with an array of media features via SUBARU STARLINK® Multimedia. Through your center touchscreen display, you can access apps, follow navigation, and more. Apple CarPlay and Android Auto provide easy smartphone accessibility.
Learn More About the  Subaru BRZ in Killeen at Cleo Bay Subaru
Seeing the new Subaru BRZ is one thing -- getting in the driver's seat is a whole different experience. If you would like to drive this sports car through Killen streets, contact Cleo Bay Subaru for an appointment. We'll set up a time for you to come and test drive this popular sports car and browse of full Subaru inventory. While you're here, you can chat with our auto finance team about current Subaru lease offers at our Killeen dealership.We at Cleo Bay Subaru invites Texas drivers to visit our Subaru dealership in Killeen!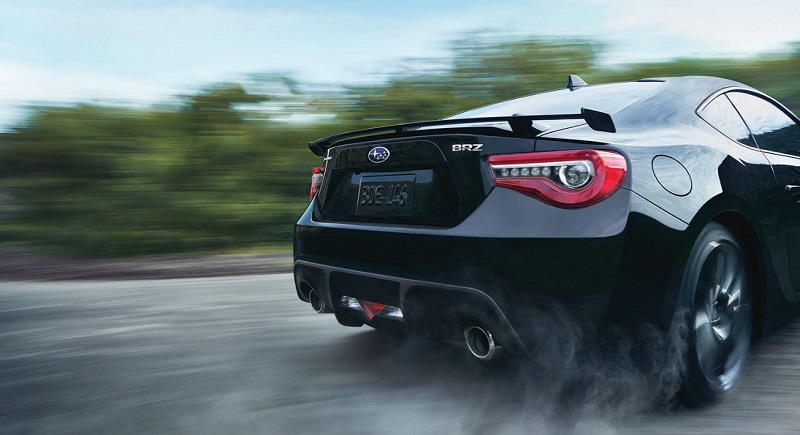 Hours
Monday

09:00am - 08:00pm

Tuesday

09:00am - 08:00pm

Wednesday

09:00am - 08:00pm

Thursday

09:00am - 08:00pm

Friday

09:00am - 08:00pm

Saturday

09:00am - 06:00pm

Sunday

Closed