What is Subaru X-Mode? Find out about the Surefooted SUVs in the 2017 Subaru Inventory here at Cleo Bay Subaru
Let's be honest, not every crossover driver taking his or her vehicle off-road. Maybe it's because it's only used as a family commuter vehicle, or perhaps it's because that crossover really isn't designed to travel beyond where the pavement ends. Either way, this doesn't describe most Subaru Forester or Outback drivers. These are two family-friendly crossovers that boast genuine capability both on the highway and off-road.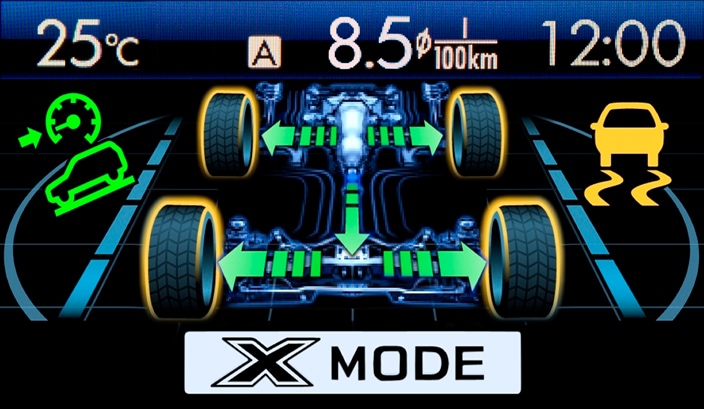 Not only do these crossovers come equipped with Subaru Symmetrical All-Wheel Drive -- which is proven to get drivers out of many sticky situations -- they also offer a system called Subaru X-Mode for optimum traction and control. In short, X-Mode works to reduce wheel spin by using lower rear ratios to optimize engine output, as well as by enhancing the Vehicle Dynamics Control system (stability control) so it kicks in sooner. X-Mode becomes operational at and below 18 mph, and it always comes paired with hill descent control, which kicks in under 12 mph.
To activate, simply flick the center console X-Mode switch to illuminate an X-Mode activation light in the instrument panel. Then the multifunction display provides pertinent steering, wheel status, and ABS system information.
All in all, this works to improve traction at lower speeds, so you can drive more confidently on wet roads or in muddy areas regardless of your skill level. X-Mode is standard on 2017 Forester Premium, Limited and Touring trims equipped with a continuously variable transmission, and it's standard on all 2017 Outback models. We encourage you to visit the new Subaru showroom here at Cleo Bay Subaru to experience these X-Mode-equipped vehicles for yourself, as well as to learn more about how the system works from our knowledgeable sales consultants.